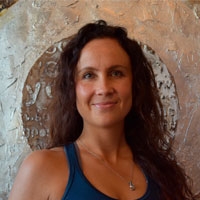 Midwest Power Yoga 200-hour Certification (2010), Yoga Body Bootcamp Certification (2013), K-RYT Cow Faced Kids Yoga (2014), Yoga4Cancer Certification (2016), Yoga Life Coach Certification (2017), Wild Abundant Life 500-hour Certification (2017)
Crystal Hill
Crystal creates connection through yoga, healthy living and coaching. Yoga has been life-changing for her and she pursued an education in teaching yoga to share the wonderful experience of yoga with others and to educate the community that yoga is indeed for every body! Family & health are top priorities for Crystal, and she sees yoga as a balancing aspect in her life to be a better wife, mother, friend, and nutrition coach.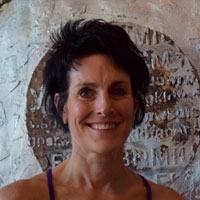 Jivamukti Yoga 300-hour Certification (2007), Alignment Yoga (Santosh Yoga) 500-hour Certification (2015), Yoga Anatomy: Principles with Leslie Kaminoff (2013), Yoga4Cancer Certification (2016), Yoga for Osteoporosis Certification (2017)
Kathy Davis
After years of teaching and participating in a variety of fitness activities such as spinning, running, Body Pump, etc., Kathy discovered yoga and experienced a significant impact both physically and mentally. She began her training with Jivamukti Yoga in New York and then continued training in the Alignment tradition with Santosh Yoga. Kathy loves sharing this practice with others and watching people experience changes both in their bodies and in their lives, all while having fun and connecting with our community. Yoga is a practice for life!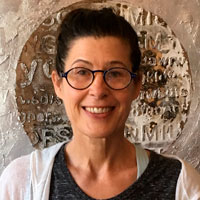 RYT
Andrea Beckley
Andrea's passion for Health & Wellness, was further catalyzed with her first yoga class. It was love at first pose (& breath), and imbued with an ongoing continuum of something new, learned everyday! The Spacious Freedom that arrives seamlessly, when on the mat, and carried within when off the mat … just seemed as natural & rhythmic as breathing and has become embraced as a natural way of life and living. Andrea teaches from her heart, with a gentle supportive style, in which to guide and assist you in tapping further & deeper into your own experience, discoveries & integrations.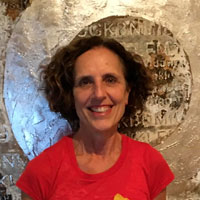 RYT (May 2012)
Bonnie Bakula
Bonnie started yoga at the age of 50, as she saw her "empty nest" years approach. She was hooked from the beginning, slowly evolving from a pure physical workout (no savasana) to an emotional, mental and spiritual practice of transformation. Finally, at the age of 55, she pursued her yoga teacher training. She's always enjoyed sharing and gaining knowledge with her students. There is such a sense of joy when one guides individuals to their own discoveries. She sees herself as an aid to help others explore and develop their own beings.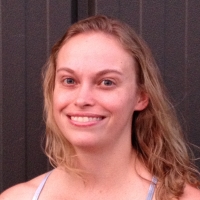 RYT, CTA (Apr 2012)
Daisy Boehm
Daisy is a Nurse Practitioner at Fox Valley Hematology & Oncology, S.C. Caring for cancer patients is an emotionally challenging profession. Daisy was introduced to yoga by several coworkers and immediately fell in love. Her profession taught her to live life to the fullest and if you want something go for it, life is too short. That being said, teaching yoga was on her list of things she wanted to do and decided no time like the present! Yoga has brought balance to Daisy's life and she hopes yoga can bring balance to your life as well.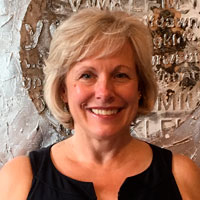 RYT (Apr 2010)
Debbie Heinritz
Debbie Heinritz began her personal yoga practice in 2002. Debbie earned her 200 hour teacher certification and Yoga Alliance registration through Deborah Williamson at Midwest Power Yoga in 2010. An academic teacher by profession and nature, Debbie enjoys teaching all levels of yogis and exploring all styles of yoga. She teaches from her heart to the people in the room leaving them lighter and brighter in mind, body and spirit. It is a gift to share yoga with others!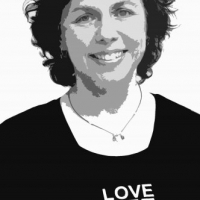 CYI (2004), CYT /CTA (Aug 2005), Certified Baptiste Instructor (Aug 2006)
Jan Marnocha
Jan teaches yoga to share with others how the tools learned on the mat in a yoga practice (breath, acceptance, discomfort, ease, flow) can be used outside in our everyday lives to help us deal with all that life throws in our direction. Yoga teaches us that things are always changing and how to be flexible in mind and body!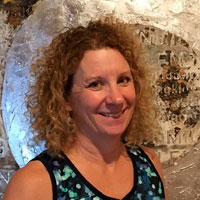 RYT (2009)
Jane Hermans
Jane came into yoga by chance after trying it out to find relief from significant back issues. It became part of her physical therapy and led her to her first yoga certification in 2009. Jane attempts to provide a safe enviroment and helps her students find their proper pose in her classes. She likes to make her classes challenging and teach a little about the how's and why's of a pose.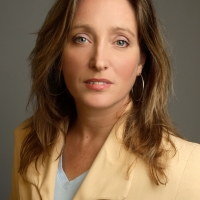 RYT (April 2012), CTA
Janet Planet
Janet has been a professional vocalist/recording artist for over 30 years. The realization that a healthy voice is the result of a healthy body, is a not only a reality for a professional singer but a pursuit. A practitioner of yoga for over 8 years, one year ago Janet took it to the next level and graduated from Deborah Williamson's 200 hour teacher training program. She brings her passion for helping others "find their own voice" in to her yoga instruction. Be ready to breathe, move and at times, hum a little tune!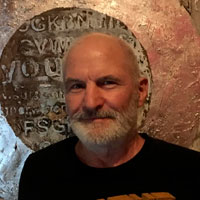 Vinyasa Flow and Yoga For Golfers
Jim Crane
Twenty five years ago, after experiencing a herniated disk, a pinched nerve from weight lifting, and pain up the back of the legs, Jim had to quit doing a workout class he had done for 20 years. He began to look for solutions and eventually found Inversion Therapy and Yoga. That combination allowed him to go back to the life style he enjoyed and he's been doing Yoga ever since.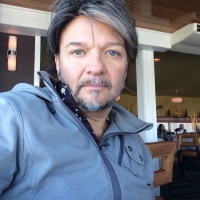 RYT, Advanced Asana Training
Josif Wittnik
Josif Wittnik is unlike anything you've experienced before in a yoga studio! He"ll dare you to lighten up and be fully animated and alive in a uniquely fun journey designed to leave you feeling amazing and deeply connected. Come in, let your hair down, laugh and flow in the presence of a teacher who brings fun, challenge and love to every moment. Josif offers all level classes around the world – come experience the magic!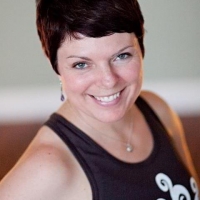 RYT, CTA (Dec 2005)
Kelly Ellington
Kelly teaches yoga to help others experience balance in their lives. It is amazing to watch students transform themselves while gaining strength and flexibility. Personal interests include taking care of my kids, yoga, running, coaching Cross Country, good food.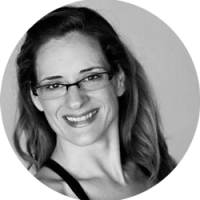 RYT, CYPT, CTA
Kerry Jo Laurin
Kerry Jo discovered yoga after having her oldest son in 1995. Seeking help for depression and weight gain, she needed not only the physical, but the mind & spiritual help as well. Yoga is where she found it. Kerry Jo had a home practice, but after all 3 kids were in school, she treated herself with studio classes. She fell in love with the friends she made and the difference in her practice was amazing! Being a stay-at-home mom, she wanted to start a career, so she went to school to teach others how yoga can change lives.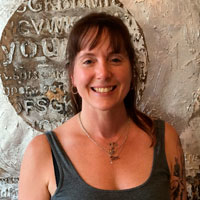 RYT200 (Aug 2016), RYT500 (Sept 2017)
Kim Rodencal
Helping others has always been the core of who Kim is. Whether it is creating a one-of-a-kind piece of jewelry, baking a tasty treat to share, or just lending an ear, she is there for you. As a goldsmith, sitting bent over working on precious jewels had caused tension and tightness in her neck and shoulders. Yoga has forever changed that. Allowing release and strength to replace tension and pain. Every body can do yoga. Unlock that strength that lives inside each of us. Kim will help you navigate on the mat and help you carry that into your daily life and beyond!